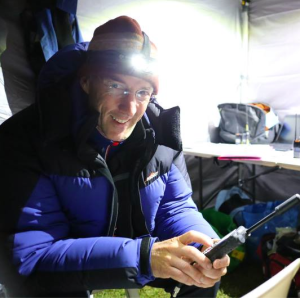 Lucas Trihey – Owner
Lucas has worked in the adventure world for 30+ years and has experience in expeditions, remote events, film crew support, safety and risk consulting, medical teams, adventure events and conferences, adventure publishing and editing. His work has included training people to work in remote areas, adventure guides, roped activities, emergency response and retail.
Lucas is the medical team director for Ultra Trail Australia ("UTA", previously known as North Face 100) and Coastrek NSW. He spent four years as course designer, rigger and safety director for The Test of the Toughest and he was the Australian team leader for the safety and rigging team at the 1997 Eco-Challenge. He is currently the medical team director for Coastrek, the Buffalo Stampede, 4-Peaks, Hounslow Classic, Glow Worm Tunnel Marathon, Kanangra Classic and the NSW Running Wild Series. He is Event Director for the 250km, 6-day Big Red Run and Big Red Bash in the Simpson Desert and Trek Director for the 11-day, 330km Burke and Wills Trek in the outback. He is Safety and Medical Director for the ANZAC Day Challenge. He rigged the rope climb/descent at the 2014 GeoQuest in the Flinders Ranges and sets up the Tarros Ladder bypass every year for Wild Endurance and UTA. Film production credits include The Edge (IMAX), Test of the Toughest, Rexona Australia's Greatest Athlete, All About E and numerous docos and TVCs over 20 years.
Lucas advises and consults on risk management and event safety and has worked with the Victorian Rogaining Association, Birdsville Race Club and the Kep Track Ultra. He is a logistics and communications adviser and guest lecturer for Expedition and Wilderness Medicine. In 2006 he was the first person to walk across the Simpson Desert unsupported and avoiding 4WD tracks. The 17-day 400km trek was completed pulling a cart with all water and food and involved crossing 1000 dunes.
Recreationally Lucas has climbed rocks and mountains around the world, joined and led expeditions to far-flung places and he's walked and driven across many of Australia's deserts. Lucas was one of the founders of the Blue Mountains Climber's Rescue Group and Australian Accident Register. He spent a lot of the 90s pioneering new rock climbs in his local Blue Mountains, spent a few summers ice-climbing in NZ and was the first Australian to fly a paraglider from the top of Mt Cook/Aoraki. To help pay off his first house he drove trucks and ran a tree-lopping business in between adventure work. He's been bogged to the axles many times, has fixed broken-down cars in the outback and loves nothing more than a bush-mechanic challenge. From 2002 to 2008 he published and edited Outdoor Australia, Adventure Gear Guide and Adventure Journal.
Maggie McKay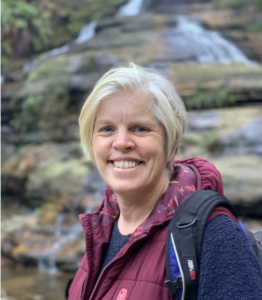 Maggie is the Assistant Event Director for our big, remote, music events and is Business Coordinator for many of our other events across a range of activities including music, sport and community events. Maggie also looks after most of our risk management systems and since COVID arrived she has become a specialist in everything to do with setting up events and compliance in the COVID era. Maggie is active in the outdoors and camping, has a background in community and family services and helps with our staff welfare program.
Neil Monteith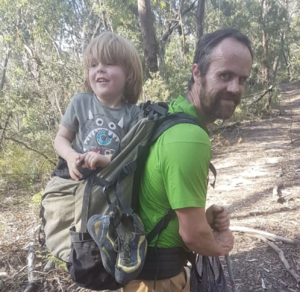 Neil is a fanatical rock climber, dedicated father and family man who we've tempted away from a background in TV and video production into our Operations Management team. He looks after the logistics, trucks and lots of the nuts-and-bolts that need to come together to conduct events in remote areas. On arrival at ESS he didn't know much about shipping containers and pallets but he's now our expert on B-Doubles, forklifts, how many pallets will fit in each event truck and when it all needs to arrive on site.
Millie Malfroy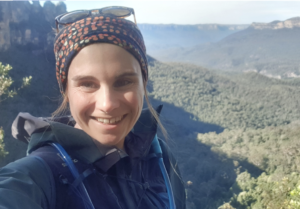 Mille is also in our Operations team with a focus on the gazillion tasks that need to be organised and properly resourced to keep our big event teams busy and productive. Millie's background at a senior level in government departments and utilities and her Outdoor recreation background means she's just as happy writing a submission to a govt department as she is wrangling staff and camping under the stars at our Simpson Desert events.
Nina Gallo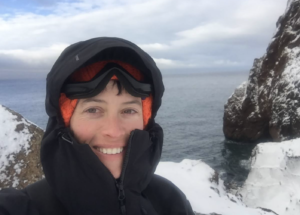 With a degree in literature and careers and experience as diverse as Antarctic guide, rock climber and seasoned outback expeditioner Nina is our valued Communications Strategist. Skilled at knocking our clunky drafts into shape for event patrons, community liaising or any other purpose Nina is a master of getting the right message across.  Nina also assists ESS in support roles for the management team.
Shenelle Host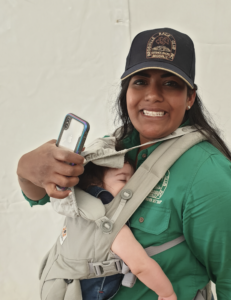 Shenelle is a quiet achiever who leads our Volunteer Management team with grace and efficiency. It isn't easy to look after 500 volunteers and our custom-built vols database at a big event yet Shenelle manages it with a smile and minimal fuss. As the go-to person for all those volunteers and a team of vols coordinators she's our "vols mum" and looks after our large BASH music events as well for Birdsville Races.
Aine Gliddon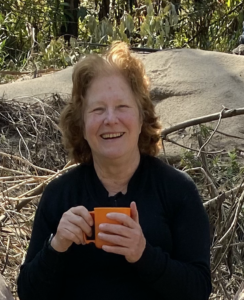 Bushwalker and canyoner of many years Aine is at home in the outdoors and more than happy to camp for weeks as we organise events in remote areas. Aine has a background in land management and works with Shenelle to look after vols at our big events.
Dr Glenn Singleman, Medical Director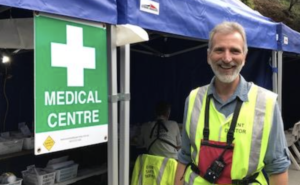 Glenn is an experienced expedition doctor, remote specialist and veteran of many years in Emergency Rooms and ICU. With a fascinating mix of skills including Antarctic exploration since 1988, he's an award winning film maker and base jumper. Glenn is always an interesting presence in our medical teams.
Staff Pool
ESS has staff around Australia and includes first aiders, doctors, nurses, paramedics, physios, advanced riggers, water safety experts and authorities in high altitude mountaineering and geology.